This article is about an alternate iteration. For the other Cinderella, see here.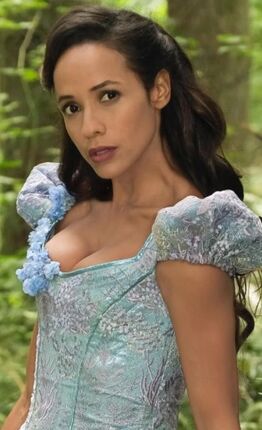 Cinderella Mills
is an upcoming character on ABC's 
Once Upon a Time
. She will be portrayed by
Dania Ramirez
.
Background
After meeting Henry Mills, Cinderella and Henry eventually fall in love and become married. They also become parents, with Cinderella giving birth to a daughter named Lucy.
Family/Relationships
Status: Unknown
Trivia
Appearances
...
Ad blocker interference detected!
Wikia is a free-to-use site that makes money from advertising. We have a modified experience for viewers using ad blockers

Wikia is not accessible if you've made further modifications. Remove the custom ad blocker rule(s) and the page will load as expected.