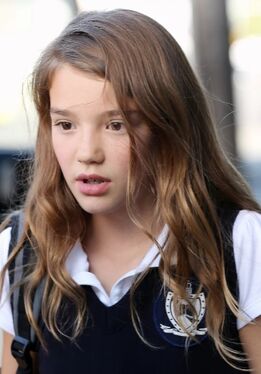 Grace
, known as
Paige
in
Storybrooke
, is a character on ABC's
Once Upon a Time
. She is portrayed by
Alissa Skovbye
.
Biography
Background
After the death of Grace's mother Priscilla, her father Jefferson hangs up his hat and decides to care of Grace. Although they love each other, they live in poverty, and Jefferson is forced to use his hat in order to escort Queen Regina Mills to Wonderland in order to retrieve her kidnapped father from the Queen of Hearts. Since Jefferson ends up imprisoned in Wonderland, Grace spends the rest of her time in the Enchanted Forest with her neighbors.
Season 1
During the first Dark Curse, she lives with who she believes are her parents. However, Jefferson constantly watches her through a telescope at his mansion.
Season 2
With the curse broken, Grace is eventually reunited with Jefferson, and they live together happily.
Family/Relationships
Status: Alive
Trivia
Appearances
S2, E03: "Lady of the Lake"
Bk 3: "Out Of The Past" - Tea Party In March