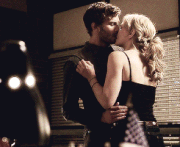 "
Gremma
" is the fan-dubbed name of the
Graham Humbert
/
Emma Swan
ship on ABC's
Once Upon a Time
.
Ship Info
Graham once showed mercy to Snow White when ordered by Regina Mills to kill her.
In Storybrooke Graham meets Snow's adult daughter Emma, although neither of them are aware of their true identities.
Emma becomes Graham's deputy sheriff in Storybrooke.
Trivia
Gremma was briefly a canon ship, although it lasted for less than a minute due to Graham dying at the hands of a jealous and distraught Regina.
Emma is the daughter of Snow White and Prince Charming, and Graham is based on the huntsman from the fairytale 'Snow White'.
Ad blocker interference detected!
Wikia is a free-to-use site that makes money from advertising. We have a modified experience for viewers using ad blockers

Wikia is not accessible if you've made further modifications. Remove the custom ad blocker rule(s) and the page will load as expected.