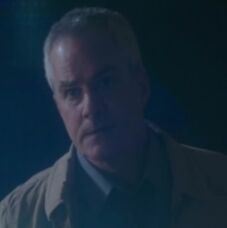 James Page
is a character on ABC's
Once Upon a Time
. He is portrayed by
Barclay Hope
.
Biography
Background
James and his wife, Priscilla, adopt a daughter who they name Lilith, with the nickname Lily. She grows up to be a troubled child, and runs away on more than one occasion.
Family/Relationships
Status: Alive
Trivia
He is the adoptive father of the biological daughter of Maleficent, from the fairytale Sleeping Beauty.
Appearances
S4, E05: "Breaking Glass" (flashback)
S4, E16: "Best Laid Plans" (flashback)
Ad blocker interference detected!
Wikia is a free-to-use site that makes money from advertising. We have a modified experience for viewers using ad blockers

Wikia is not accessible if you've made further modifications. Remove the custom ad blocker rule(s) and the page will load as expected.