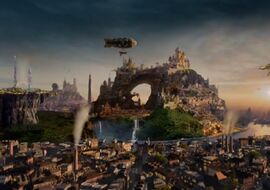 The
Land of Untold Stories
, also known as the
Mysterious Island
, is a realm on ABC's
Once Upon a Time
. It is an island as its name suggests, treated as a safe haven for people who come from many different realms; inhabited by those with untold stories.
Inhabitants
Visitors
Trivia
Appearances
S5, E22: "Only You"
S5, E23: "An Untold Story"
---
Ad blocker interference detected!
Wikia is a free-to-use site that makes money from advertising. We have a modified experience for viewers using ad blockers

Wikia is not accessible if you've made further modifications. Remove the custom ad blocker rule(s) and the page will load as expected.