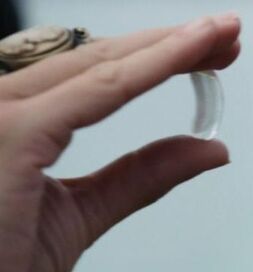 Magic Beans
are rare and powerful items that were grown by
giants
. They are translucent and look like they are made of glass, and they are used to create portals and travel to different realms. They are featured on ABC's
Once Upon a Time
.
Users
Season 1
Season 2
They are grown in Storybrooke by Anton, a giant who has been shrunken down to human size, so that everyone in Storybrooke can return to the Enchanted Forest. However, they are all destroyed except for one which Regina keeps and grows.
Season 3
Rumplestiltskin and his father Malcolm — travel from the Enchanted Forest to Neverland.
Season 5
Ruby Lucas — travel from Storybrooke to the Enchanted Forest.
Season 6
Emma Swan and Regina Mills — travel from the Wish Realm to Storybrooke. (failed)
Season 7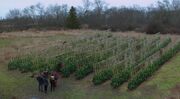 Trivia
Appearances
S1, E19: "The Return" (flashback)
---
S2, E04: "The Crocodile" (flashback)
S2, E06: "Tallahassee"
S2, E09: "Queen of Hearts"
S2, E19: "Lacey"
S2, E20: "The Evil Queen"
S2, E21: "Second Star to the Right..."
S2, E22: "...And Straight On 'Til Morning"
---
S3, E01: "The Heart of the Truest Believer"
S3, E08: "Think Lovely Thoughts" (flashback)
---
S5, E09: "The Bear King" (flashback)
---
S6, E10: "Wish You Were Here"
---
S7, E01: "Hyperion Heights" (flashback)
S7, E02: "A Pirate's Life" (flashback)