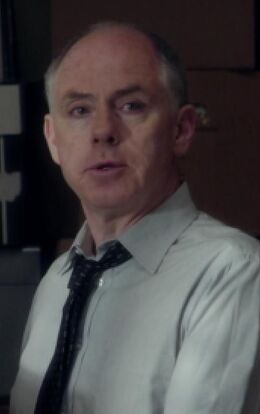 Mr. Krzyszkowski
, or simply
Mr. K
, is a character on ABC's
Once Upon a Time
. He is portrayed by
David Bloom
.
Biography
Background
Due to the Dark Curse, Mr. Krzyszkowski ends up being the Storybrooke records keeper, with information on all its citizens.
Season 1
When Sheriff Emma Swan seeks records regarding the father of Nicholas and Ava Zimmer, she comes to Krzyszkowski for information. However, he explains that those records were already withdrawn by Regina Mills.
Family/Relationships
Status: Alive
Trivia
Krzyszkowski's Enchanted Forest identity is, as of yet, unknown, if he was even anyone prominent at all.
Appearances