Welcome to the Once Upon a Time Wiki
This wiki is about ABC's hit television series, Once Upon a Time and its spin-off Once Upon a Time in Wonderland created by Adam Horowitz and Eddy Kitsis.
Characters
Princess Jasmine
(Arabic:الياسمين), briefly known under the alias
Shirin
, is a character on ABC's Once Upon a Time. She is the princess of
Agrabah
, searching for a way to restore her lost kingdom. Jasmine is portrayed by Karen David.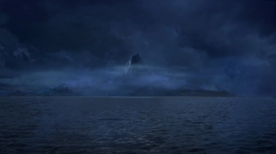 Neverland
is a realm featured on ABC's Once Upon a Time. It is an island realm, in which time is different there, making it so that all of its inhabitants never age. To read more, see
here
.
Latest Episode
S6, E18: "Where Bluebirds Fly"
"Where Bluebirds Fly" – In flashback, Zelena befriends a young woodcutter who has been cursed and turns to her for help finding a new heart. Zelena is forced to choose between keeping her powers and her friendship with him. Meanwhile, in Storybrooke, Zelena decides to take on the Black Fairy and put a stop to her, once and for all, against Regina's wishes, and the Charmings disagree over Emma and Hook's wedding plans.
Ad blocker interference detected!
Wikia is a free-to-use site that makes money from advertising. We have a modified experience for viewers using ad blockers

Wikia is not accessible if you've made further modifications. Remove the custom ad blocker rule(s) and the page will load as expected.