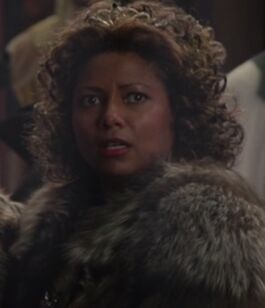 Rapunzel's mother
is a character on ABC's
Once Upon a Time
. She is portrayed by
Natalie Von Rotsburg
.
Biography
Background
The Queen and King of Rapunzel's future kingdom had two children - Rapunzel and her brother. After the death of Rapunzel's brother, Rapunzel also went missing when she ventured into the woods to find Night-root.
Season 3
When Rapunzel conquers her fear with the help of David Nolan, she returns to her parents.
Family
Status: Alive
Trivia
She is based on Rapunzel's mother from the fairytale Rapunzel.
Appearances
S3, E14: "The Tower" (flashback)