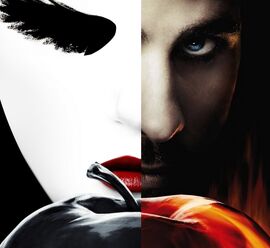 Season 5
is the fifth season of ABC's
Once Upon a Time
. It premiered on September 27, 2015 and concluded on May 15, 2016.
Characters
Main Characters
Other Characters
Featured Realms
Episodes
"The Dark Swan"
"The Price"
"Siege Perilous"
"The Broken Kingdom"
"Dreamcatcher"
"The Bear and the Bow"
"Nimue"
"Birth"
"The Bear King"
"Broken Heart"
"Swan Song"
"Souls of the Departed"
"Labor of Love"
"Devil's Due"
"The Brothers Jones"
"Our Decay"
"Her Handsome Hero"
"Ruby Slippers"
"Sisters"
"Firebird"
"Last Rites"
"Only You"
"An Untold Story"
Previous Season
Next Season