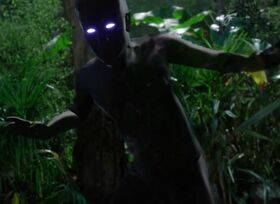 Shadow Magic
refers to the magical ability to separate the shadow from someone's body, either their own - in which the shadow serves its owner - or having somebody else's shadow ripped out, which kills them.
Practitioners
Victims
Greg Mendell – His shadow was ripped out by Pan's shadow, killing him.
Mother Superior – Pan's shadow ripped out her shadow, killing her, although she came back to life after Pan's shadow was destroyed.
Trivia
This ability is based on Peter Pan's shadow from the story Peter Pan.