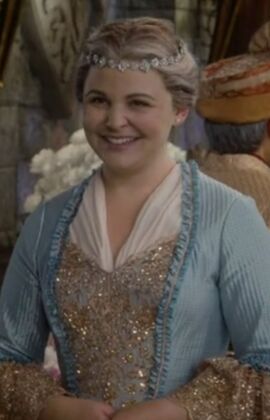 Queen
Snow White
is a character on ABC's
Once Upon a Time
. She was the Queen of the
Wish Realm
Enchanted Forest
, ruling alongside her true love,
King David
. She is portrayed by
Ginnifer Goodwin
.
Biography
Background
Together, Snow and David defeated and banished the Evil Queen, before ruling the kingdom peacefully.
Season 6
Snow and David are both killed by Regina when she tries to jog Emma's memories of being the Savior.
Family/Relationships
Status: Deceased
Trivia
In reality, Snow and David are both still alive in Storybrooke, having been taken there by the Dark Curse. They were forced to give up baby Emma but reunited with her when she broke the curse.
Appearances
S6, E10: "Wish You Were Here"
Ad blocker interference detected!
Wikia is a free-to-use site that makes money from advertising. We have a modified experience for viewers using ad blockers

Wikia is not accessible if you've made further modifications. Remove the custom ad blocker rule(s) and the page will load as expected.