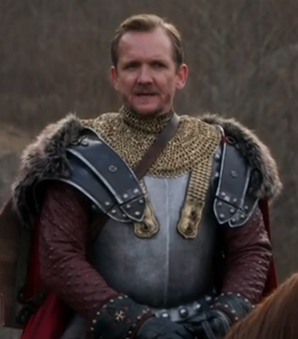 King
Stefan
is a character on ABC's
Once Upon a Time
, portrayed by
Sebastian Roché
.
Biography
Background
Stefan's love Briar Rose is put under the Sleeping Curse by the sorceress Maleficent, but Stefan manages to wake her up with True Love's Kiss. In order to make sure Maleficent is not a threat to his daughter Aurora, Stefan and some of his men go after Maleficent, although she transforms into a dragon and defeats them all.
Family/Relationships
Status: Unknown
Trivia
Appearances
S4, E14: "Enter The Dragon" (flashback)
Ad blocker interference detected!
Wikia is a free-to-use site that makes money from advertising. We have a modified experience for viewers using ad blockers

Wikia is not accessible if you've made further modifications. Remove the custom ad blocker rule(s) and the page will load as expected.